Dec
18
Sing a Christmas Carol with Google on iOS or Android
Google have released a new 'Easter Egg' which can be found by searching using an iOS or Android device!
Using your iOS or Android device, 'Google' "Let's go Caroling" where you will be asked "Which Carol would you like to sing?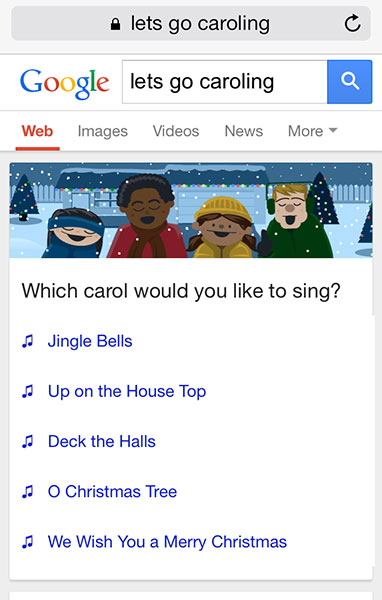 You have a choice of five different Christmas Carols to choose from for your very own Christmas Karaoke!!