Mar
10
Facebook Announces A Streamlined Look for Pages
Do you manage a Facebook Page for your Business?
If you do, you will need to know that Facebook has today announced that they are Streamlining Facebook Pages!
What does this mean for you?
Facebook has announced today that Facebook Pages will now look similar to the Timelines that we have all got used to on our personal profile pages.
Facebook feels that this update will make it easier for people to find key information that they want and will make it easier for you to find the tools that you need as a page admin to manage your page.
Our page current looks like this:
But after the update will look something like this;
All of your page posts will now feature on the right hand side and as one column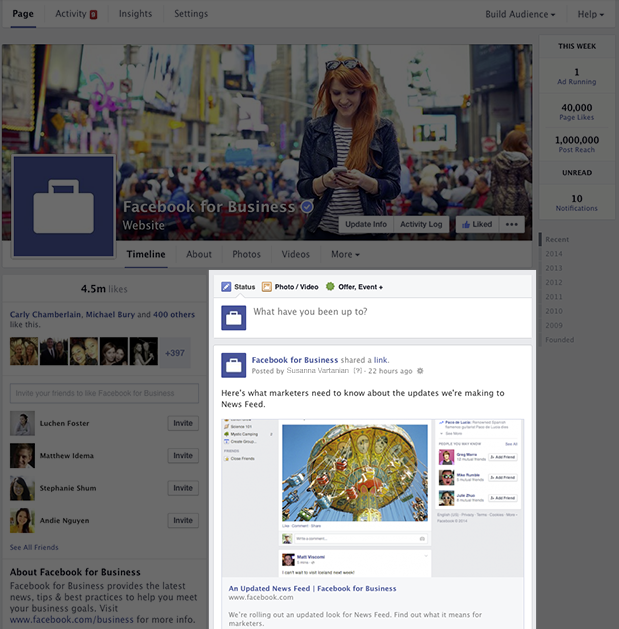 The left hand side will show information about your page such as your website, opening hours, a map of your location;
Page admin navigation has been moved to the top of the page and page ad information will always be visible on the far right;
Its quite clear yet if Landing Pages or Tabs will still be an option with the new page design though!